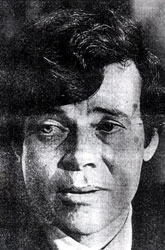 A Dejected Hornets President Upton Bell Announces The End Of WFL. "Charlotte should not have a complex about it," he said
The ill-fated World Football League (WFL), a record-setting money loser since its birth two years ago, ended it's financial miseries Wednesday afternoon with the sudden announcement that it is going out of business immediately.
the 10 team owners voted 6-4 to disband, of the teams, whose names were not made public, could not continue financially to play.
Charlotte Hornets President Upton Bell said he voted to continue operating the league. Another league official, Norm Bevan of the San Antonio team, said Memphis, Jacksonville, and San Antonio joined the Hornets on the losing end of the 6-4 vote to fold.
WFL President Chris Hemmeter, after a telephone hookup with official of the 10 league team, made the announcement to reports at 3:45 p.m. at a hastily called press conference in New York.
"We believed we had a future to the last moment," he said. "As long as we were playing football we believed there was a future for us... We still feel we have a lot to be proud of."
In Charlotte, the 40-some players on the Hornets team were busy practicing for their no-canceled home game Saturday against Hawaii when the word came. Head coach bob Gibson left the practice field to take a telephone call.
"We kept going through the same drills, and I thought we ought to go on to the next session," said linebacker Jere Brown, "Then Gibson came back, and I looked in his face. He was almost crying and I knew what he would say."
Left behind in the WFL debris are 380 football players without jobs and $30 million in debts since the league began in 1974.
Hemmeter revived the league this year with a plan in which player salaries were funded on projected gat receipts.
However, crowds had declined 28 per cent in the last five weeks. The average attendance through the league was 13,300 per week, and expenditures had exceeded $10 million.
The decision to fold ended what almost from the begging was professional sports' most unsuccessful league. The league almost decided to quite nine days ago at meetings in New York, but Hemmeter urged officials to try one more week.
All players are now apparently free agents who can be immediately signed by National football League (NFL) tams holding their rights. That gives the Miami Dolphins, for instance, a chance tog et back Larry Csonka, Jim Kiick and Paul Warfield, the three lured to the WFL by Memphis millionaire owner John Bassett.
Despite the money of some of the owners, suck as Bassett, officials estimated $25 million to $40 million would be needed to continue the WFL for two years.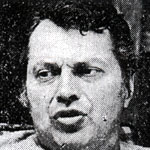 Coach Bob Gibson got the phone call.
Hemmeter said officials "determined that his enormous capital expenditure in light of an unstable economy, continuing inflation, no insurance of television revenues and a softening market for new leagues in professional sport was an unwise investment.
"Our decision not to proceed is due primarily to our collective inability to penetrate markets in WFL franchise cities. We feel the demise of the World Football League makes a serous comment on the world of professionals sports...
"The financial control concepts of the Hemmeter Plan have worked, and we believe that the future of professional sport likes in a type of revenue-sharing plan.
"The Hemmeter Plan, however, addresses itself only to the application and conservation of capital, not to crating capital from the sale of tickets and television rights."
In Charlotte, Bell refused to cite lack of a major TV contract as the primary cause of the disbanding, although he said it would have been need in the future.
"I can't live week by week or day by day," Bell said. "I was as matter of when would it come to the point that it was perfect ridiculous."
Emotional, his voice cracking at times, Bell told a 4:30 p.m. press conference, "The league had the greatest potential of any I've been involved in. If we had gotten through this year, this thing would have made it. But we ran out of time. It was darn worthwhile, and if I had it to do all over again I would do it again. "Bell said that with the problems of last year the league this year would have been successful.
"I still think this area is strong," Bell said of Charlottes' football future. "Charlotte should not have a complex about it."
Charlotte ranked third from last in the WFL attendance, and last week played before only 1,293 at Franklin Field in Philadelphia. "You can't believe the effect of running around Franklin filed in the rain, and there were not 1,200 there," Bell said. "It's damaging."
The Hornets had five home games remaining, including on this Saturday in Charlotte against Hawaii for which 12,400 tickets were already sold - many at a reduced price.
Bell said in a prepared statement he "will proceed in an orderly manner to follow the accounting procedures for marshalling the assets and the payment of creditors and season ticket holders to the extent that assets are available...
"At the earliest possible date, after creditors have been verified and assets determined, creditors will be paid to the fullest extent possible in such manner as to avoid unnecessary additional expense."
Remaining on the Charlotte home schedule was Memphis with the Csonka-Kiick-Warfield trio. "All I really wanted to do was play Bassett (Memphis owner) on Dec. 7, which is Pearl Harbor Day," said Bell, forcing one of the few moments of humor.
Reaction to the decision to fold was one of surprise around the league. Memphis was just beginning to practice, the Hornets were in the middle of practice.
Birmingham Coach Marvin Bass perhaps summed up feelings in saying that in his 32 years of coaching, "this was the saddest day of my life - to have to tell them (players) that their livelihoods had ceased."
That, perhaps, will remain the biggest of problems - the dispersing of players. Some will find other teams; many will have to retire from the game.